Vietnam pictures NOT about the war show a vibrant and growing land. Have a look at modern Vietnamese culture in these Vietnam photos.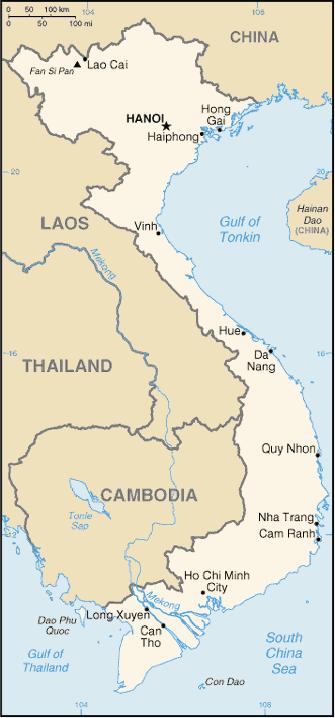 Modern-day Vietnam pictures show a country quite different from what you see in Vietnam war photographs. The public domain photographs here are of Vietnamese culture, places, and people.
Like many Asian countries, Vietnam is a mixture of ancient and modern, out-of-date and cutting-edge. Don't get stuck in the past in your views of this country. Wars are an indelible part of Vietnam's history but in Vietnam, culture is developing rapidly and in a very modern way. Vietnam's population of 87 million (est. July 2009) are looking forward more than back. (Public Domain Map from CIA Factbook.)

The Vietnamese people say that their country was dominated by the Chinese for 1,000 years, by the French for 100 years, and by the Americans for 10 years. With those influences the culture blends aspects of Asia, Europe, and North America.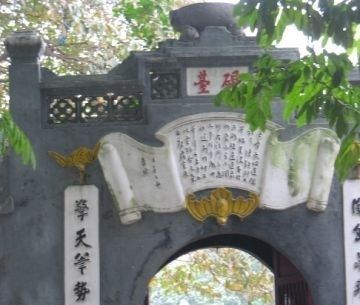 Above you see a gate with Chinese characters, showing that the Chinese influence is still seen easily in historical sites. You can also see Chinese characters on the gate in the picture below.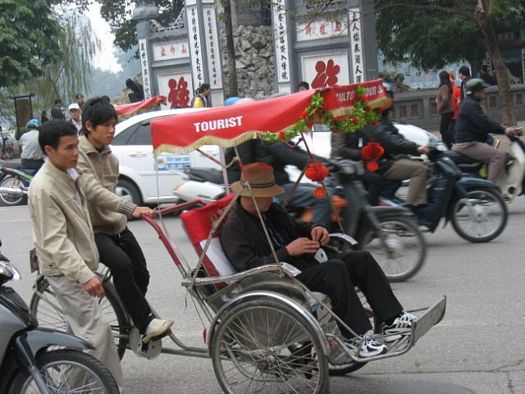 Here you see various modes of transportation mixing on a Vietnamese street. You see pedestrians (on street and sidewalk), a tourist pedicab, a nice car, and part of a mob of motorcycles and scooters. Motorbikes flood the streets of Vietnam - to the city dwellers, bicycles are soooooo old-fashioned.
There is also the very practical reason that in the heat of Vietnam, peddling a bicycle gets you sweaty really quickly whereas on a scooter you can get where you want faster and arrive in better condition. The result is massive numbers of scooters, so much so that in Hanoi and Ho Chi Minh city, more than 90% of the vehicles on the roads are motorbikes.
Vietnam passed a law in December 2007 that every motorbike rider must wear a helmet. According to my friends who live in Vietnam, immediately after this law took effect the newspapers reported a drastic drop in head injuries from road accidents.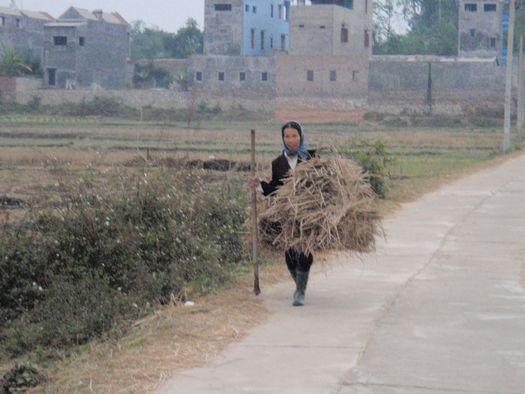 Only 28% of Vietnam's people live in urban areas. About 52% of the labour force is involved in agricultural work, so although industry is important, Vietnam pictures still show the rural roots of the Vietnamese people. Click here to see more photos of Vietnamese farmers and farming.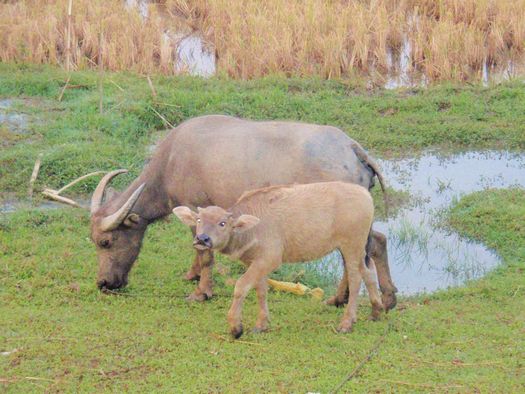 Seen from the air, much of Vietnam is very green. Mechanization is used in agriculture in some places but the water buffalo is still an indispensable part of farming in Vietnam. Above is a water buffalo baby. Click here to see more photos of water buffalos.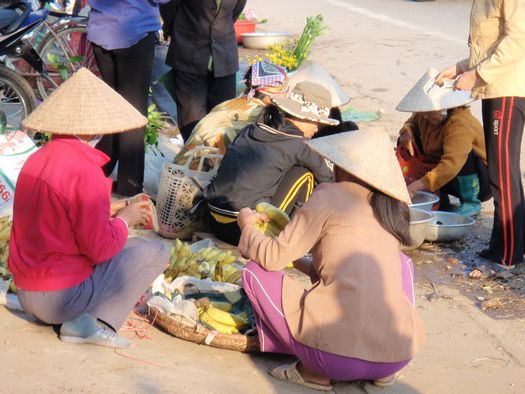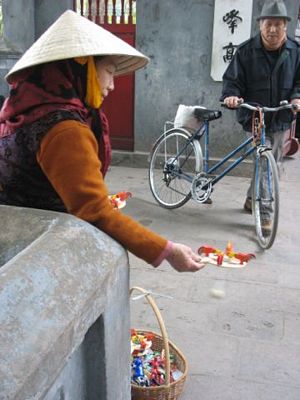 Since 2001, Vietnam's government has been emphasizing economic liberalization. Vietnam's economic modernization includes joining the WTO in 2007.

Although industrialization is proceeding rapidly, the small family business is still very common. In the cities you see large open market areas with many vendors. Along the street you also see some private enterprise as peddlers sell everything from food to toys, as you see here.

Click here to see more pictures of vendors and free markets in Vietnam.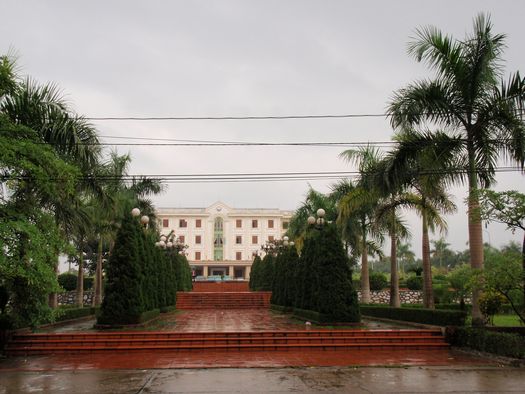 This is Thai Nguyen University. The city of Thai Nguyen is about 80 km north of Hanoi. In these public domain photographs on www.asia-insider-photos.com, we try to give you more than just Vietnam pictures of the tourist sites. Thai Nguyen University is a not on the Vietnam tourist route but universities like this are becoming more and more a part of modern Vietnamese life.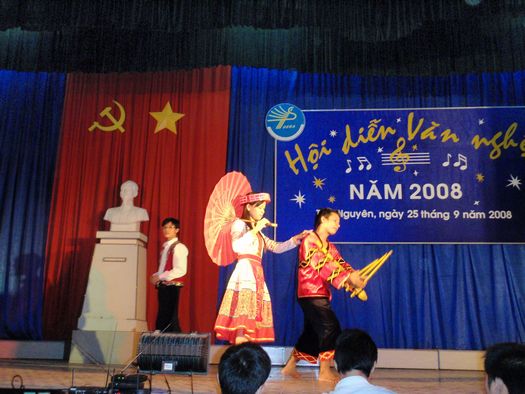 Like many universities in China, Thai Nguyen University has some special celebration performances by students on significant school or national occasions. Here you see students performing an umbrella dance, watched by a statue of Uncle Ho (i.e. Ho Chi Minh - given god-like status by the Vietnamese government).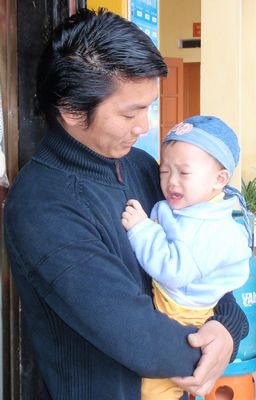 And what set of Vietnam pictures would be complete without a cute Vietnamese baby? This one seems a bit upset but obviously has a caring father to look after him.